05-03-2014, 03:13 PM (This post was last modified: 12-22-2015, 12:31 AM by MrChristmas.)
With this snippet you can read out the positions of bones in an actor!
Here are the bone-ids:
(picture not by me)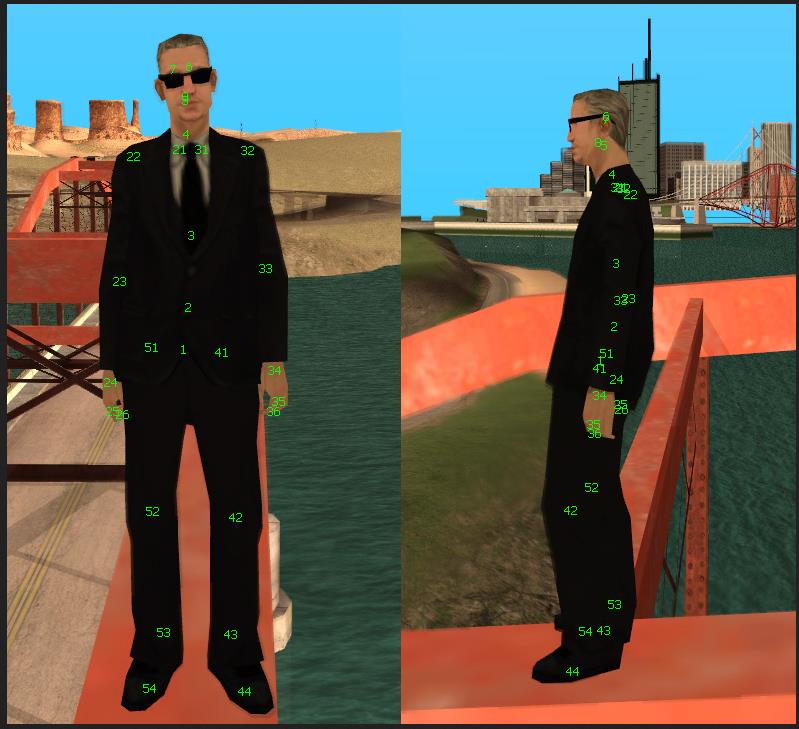 and heres the function:
Its useful for lot of shits.. like making an Head Aimbot, Esp Hacks, and blabla..
Drawing a line from Head to foot:
http://i.ugbase.eu/up/Al3GEL348.png
ok bye
0x688
love him <3